We are excited to announce that we've just released the custom-text preference! Quick tour:
1) To open custom-texts, click on the "A" icon on the right top corner of your my.nimbr.ai
                                                                         You will see the following page: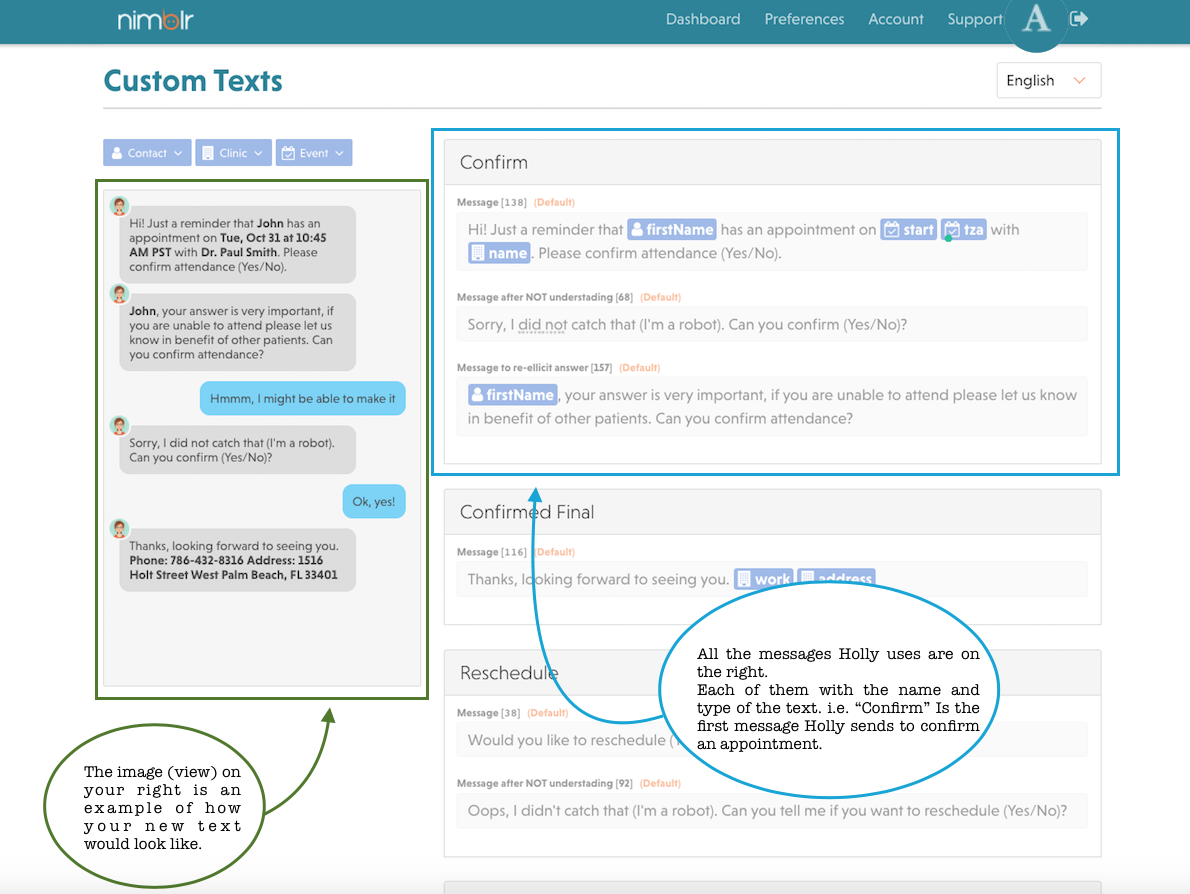 2) To edit Holly's custom-text, click on the message you want to change. You can type and modify the text.
Note:  Information is being saved automatically as you move from one field to another.
3) To insert a variable, put your cursor on the information/section you want to modify. There are 3 sections available:
I.e. Hovering over "Contact" will display the list of variables that you can add to the message.
4) Write your new customized message with the previously chosen information.
Here is an example of what your new "Confirmed" message could look like:
Additional notes:  Please take into account that we usually send 160 characters per message (otherwise the message will be split). If your text box turns red, it means that you've reached your character limit.
●  If you want to reset to the original message, you can click the "Reset" button.